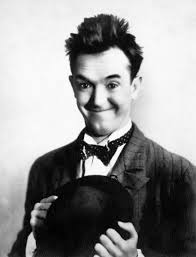 Audio clip: Adobe Flash Player (version 9 or above) is required to play this audio clip. Download the latest version here. You also need to have JavaScript enabled in your browser.

"From Fear to Success" Audiobook= Find the Funny Soon
Comedians use quick-hitting humor and one-liners because they
don't want to lose the audience. They work on timing and delivery
to get the biggest laughs. I learned that not everything a speaker says
needs to be side-splittingly funny. Going for a few chuckles can be just
as entertaining to an audience. You simply need to know what your
audience wants and expects.
Once you determine this, you can develop your humorous stories.
As with a quick-hitting comedic set-up, you must get to the humorous
part of the story sooner rather than later. I have watched speeches
crash as the audience knew something funny was coming but it took
too long to get to the punch. I was involved in a humorous-speech
competition, and four of the first seven contestants went several minutes
into a five-to seven-minute speech before they delivered their first
laugh. Don't get me wrong. My fellow competitors were hilarious once
they got rolling, but they had unfortunately lost many of the judges
and audience members, who were expecting the funny parts sooner.
Don't let the audience wait too long to laugh.
Thomas B. Dowd III's books available in softcover, eBook, and audiobook (From Fear to Success only):
The Unofficial Guide to Fatherhood
Time Management Manifesto: Expert Strategies to Create an Effective Work/Life Balance
Displacement Day: When My Job was Looking for a Job…A Reference Guide to Finding Work
The Transformation of a Doubting Thomas: Growing from a Cynic to a Professional in the Corporate World
From Fear to Success: A Practical Public-speaking Guide received the Gold Medal at the 2013 Axiom Business Book Awards in Business Reference
See "Products" for details on www.transformationtom.com.  Book and eBook purchase options are also available on Amazon- Please click the link to be re-directed: Amazon.com
Do you know about Avanoo.com?  Two-to-three minute eLearning programs that can change your life.
When Your Job is to Find a Job—and Yourself
Manage Your Time–Don't Let It Manage You
MP3 Downloads of "From Fear to Success:  A Practical Public-speaking Guide" are available at Apple iTunes, Amazon, Rhapsody, Emusic, Nokia, Xbox Music, Spotify, Omnifone, Google Music Store, Rdio, Muve Music, Bloom.fm, Slacker Radio, MediaNet, 7digital, 24-7, Rumblefish, and Shazam "From Fear to Success" MP3 on CD Baby