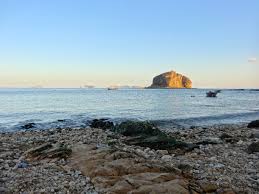 Friends and family are obviously strong connections—at least most
of the time. Did you notice I didn't include colleagues? I have separated
them because your strongest professional connections will change
over time. Ask yourself who those connections were five or ten years ago.
Chances are many names are not the same. When building your network,
it's important to understand that fluctuations happen—players change
over time. How important each one is to the other will also change over
time. You need to either accept that reality, or make every effort to work
on the relationship to ensure that it stays productive for both parties.
Inevitably, some relationships may not stand the test of time, and that's
all right.
In the meantime, you need to know who your most reliable connections
will be, regardless of the business cycle. When the world's crashing
in, who will pick up the phone for you? This section is very important
to me because I made some assumptions about people who proved to be
more fleeting network connections than the stable rocks I expected. To
avoid that, I should have invested time building a deeper relationship
with the people I wanted to be among my strongest connections. I had
to imagine the receiver of my phone call or message when I absolutely
needed something. I needed to be convinced that the call would get answered
and the support would be there. If there was any question about
the strength of that connection, I had some work to do.
Thomas B. Dowd III's books available in softcover, eBook, and audiobook (From Fear to Success only):
The Unofficial Guide to Fatherhood
Time Management Manifesto: Expert Strategies to Create an Effective Work/Life Balance
Displacement Day: When My Job was Looking for a Job…A Reference Guide to Finding Work
The Transformation of a Doubting Thomas: Growing from a Cynic to a Professional in the Corporate World
From Fear to Success: A Practical Public-speaking Guide received the Gold Medal at the 2013 Axiom Business Book Awards in Business Reference
See "Products" for details on www.transformationtom.com.  Book and eBook purchase options are also available on Amazon- Please click the link to be re-directed: Amazon.com
Do you know about Avanoo.com?  Two-to-three minute eLearning programs that can change your life.
When Your Job is to Find a Job—and Yourself
Manage Your Time–Don't Let It Manage You
MP3 Downloads of "From Fear to Success:  A Practical Public-speaking Guide" are available at Apple iTunes, Amazon, Rhapsody, Emusic, Nokia, Xbox Music, Spotify, Omnifone, Google Music Store, Rdio, Muve Music, Bloom.fm, Slacker Radio, MediaNet, 7digital, 24-7, Rumblefish, and Shazam "From Fear to Success" MP3 on CD Baby