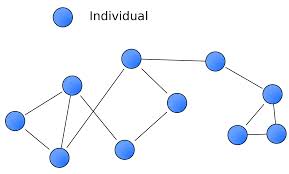 Did I just read the chapter heading correctly? If you are out of work,
you are considered jobless and most likely need to find a job. As
the king-of-the-obvious, I just provided another no kidding comment.
However, if you take a step back and reassess how you've approached any
networking session while you are (or were) looking for a job, you might
find that the first and last question you asked was related to, "Do you have
any openings?" Even from someone like me who invests time coaching clients
about the importance of having a goal outside of job searching, I found
myself feeling the heavy weight of determining whether each networking
session was a viable lead or simply a time to build a relationship.
We get led in this direction because we are the ones who take it this
way. We might say it was tough losing our job, then sit back and wait for
the sympathy to come in—even if unintended. I didn't want sympathy.
As much as I wanted a job, I had to remind myself that my first thought
was to build or enhance a connection, and not to cut to the chase of
what was available in that person's organization. If someone on the street
asked you, "Are you hiring?" you probably would look at them funny.
Ultimately, if our primary goal clearly comes across as a job search, we
are creating a wall. Instead, the goal should be to get someone to like you
first. The rest will take care of itself through the developing relationship.
Don't mistake me: I am not saying you should disguise your underlying
goal of finding a job with a thin veil of insincere small talk. I'm clearly
stating that your primary goal is not to find a job when you are specifically
networking, but to make a connection.
If the goal is not to find the next opening while networking with
someone, then what should you be doing? First, you must find the common
bond—either personal or professional. Why did you think of this
person in the first place? That most likely will provide you enough clues to
find a link. You have to relate in some way to the person you're speaking
with so it doesn't come across as a cold call. Whether it's a common field
of expertise, or something you've picked up on LinkedIn, or the person
who referred you to them, find the common ground. As much as we may
inadvertently push the conversation into, "What can you do for me?" the
success of the session is contingent on your ability to find what's in it for
the other person to truly make a valuable connection—both sides need to
get something from the conversation. Let the network find the job for
you. You just need to keep the process moving by building strong relationships
based on common bonds.
Thomas B. Dowd III's books available in softcover, eBook, and audiobook (From Fear to Success only):
Time Management Manifesto: Expert Strategies to Create an Effective Work/Life Balance
Displacement Day: When My Job was Looking for a Job…A Reference Guide to Finding Work
The Transformation of a Doubting Thomas: Growing from a Cynic to a Professional in the Corporate World
From Fear to Success: A Practical Public-speaking Guide received the Gold Medal at the 2013 Axiom Business Book Awards in Business Reference
The Unofficial Guide to Fatherhood
See "Products" for details on www.transformationtom.com.  Book and eBook purchase options are also available on Amazon- Please click the link to be re-directed: Amazon.com
Do you know about Avanoo.com?  Two-to-three minute eLearning programs that can change your life.
When Your Job is to Find a Job—and Yourself
Manage Your Time—Don't Let It Manage You
MP3 Downloads of "From Fear to Success:  A Practical Public-speaking Guide" are available at Apple iTunes, Amazon, Rhapsody, Emusic, Nokia, Xbox Music, Spotify, Omnifone, Google Music Store, Rdio, Muve Music, Bloom.fm, Slacker Radio, MediaNet, 7digital, 24-7, Rumblefish, and Shazam "From Fear to Success" MP3 on CD Baby