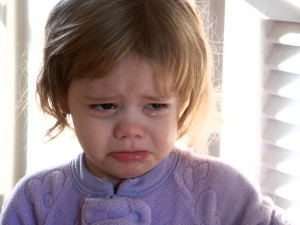 Audio clip: Adobe Flash Player (version 9 or above) is required to play this audio clip. Download the latest version here. You also need to have JavaScript enabled in your browser.
"From Fear to Success" Audiobook= Share Emotions
We all laugh, cry, and even scream when we see something scary.
Have you ever noticed that laugh tracks are included in many sitcoms
on television because laughter is contagious? Everyone does it. David
Brooks, the 1990 Toastmasters World Champion of Public Speaking,
shared a story on his "Dave's Top Ten Techniques Every Speaker
Should Know" CD about an article in the Austin American Statesman
(LM Boyd's "Trivia" column) that mentioned that we all share the
same emotions: happiness, sadness, anger, surprise, disgust, and fear.
As we search high and low for stories that can hit the mark, maybe we
don't have to look so hard. Simple stories can touch one of the emotions
listed above and are guaranteed to relate to the audience in some
way. As you share your emotions, you will see members of the audience
thinking of a similar time when they felt the same emotion. Sharing
emotions instantly connects you to the audience.
Thomas B. Dowd III's books available in softcover, eBook, and audiobook (From Fear to Success only):
Time Management Manifesto: Expert Strategies to Create an Effective Work/Life Balance
Displacement Day: When My Job was Looking for a Job…A Reference Guide to Finding Work
The Transformation of a Doubting Thomas: Growing from a Cynic to a Professional in the Corporate World
From Fear to Success: A Practical Public-speaking Guide received the Gold Medal at the 2013 Axiom Business Book Awards in Business Reference
The Unofficial Guide to Fatherhood
See "Products" for details on www.transformationtom.com.  Book and eBook purchase options are also available on Amazon- Please click the link to be re-directed: Amazon.com
Do you know about Avanoo.com?  Two-to-three minute eLearning programs that can change your life.
When Your Job is to Find a Job—and Yourself
Manage Your Time—Don't Let It Manage You
MP3 Downloads of "From Fear to Success:  A Practical Public-speaking Guide" are available at Apple iTunes, Amazon, Rhapsody, Emusic, Nokia, Xbox Music, Spotify, Omnifone, Google Music Store, Rdio, Muve Music, Bloom.fm, Slacker Radio, MediaNet, 7digital, 24-7, Rumblefish, and Shazam "From Fear to Success" MP3 on CD Baby