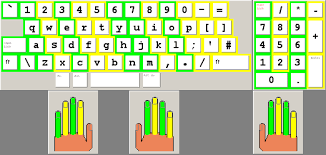 I would like to expand on the comment made in the previous chapter
about managing your email inbox. I used to have a position as
business support manager for a large operation. I was privy to my
manager's inbox and was asked to periodically manage it for him. I
thought it was an easy enough task—until the first time I saw his inbox
and realized there were over one-thousand emails. Many were read,
while many others were not. Some were important, others were not.
Some were critical, with deadlines that had passed. I had some work to
do. The most critical point when dealing with email is to touch it once.
As soon as you've chosen to allow yourself to read it or even preview it,
you must now do something with it. Leaving it in your inbox should
not be an option. Learn to touch it once.
You can effectively manage your inbox with a few easy tips. I normally
filter my inbox by time with the most recent on top. However, for this
exercise, start by filtering your inbox by "Subject" and keep only the
most recent one if it's a duplicate. Next, review for topics, subjects, or
senders that come on a regular basis that you don't ever read. If you
can or want to, click on unsubscribe. If you feel there may be a need
to reference it in the future but don't read it often, establish a setting
to send it directly to your trash, but know that you can get to it if you
need to. Next, go through your current inbox and determine which
emails have tasks or follow-up required. Make actual dates to work
on them. Make appointments for following through by embedding
or inserting the email into the calendar appointment. Email platforms
with synchronized calendars will have tutorials or help if you need
further details.
Read your emails once. Even if the email catches my eye as a preview,
I have a rule of thumb to deal with it as soon as it's seen. It already
distracted me, so I should put it in its proper place. We only have a few
choices in how to handle it: delete it, save it to another file for future
reference, move it to an appointment to do something about it later, or
address it now. Touch it once.
Thomas B. Dowd III's books available in softcover, eBook, and audiobook (From Fear to Success only):
Time Management Manifesto: Expert Strategies to Create an Effective Work/Life Balance
Displacement Day: When My Job was Looking for a Job…A Reference Guide to Finding Work
The Transformation of a Doubting Thomas: Growing from a Cynic to a Professional in the Corporate World
From Fear to Success: A Practical Public-speaking Guide received the Gold Medal at the 2013 Axiom Business Book Awards in Business Reference
The Unofficial Guide to Fatherhood
See "Products" for details on www.transformationtom.com.  Book and eBook purchase options are also available on Amazon- Please click the link to be re-directed: Amazon.com
Do you know about Avanoo.com?  Two-to-three minute eLearning programs that can change your life.
When Your Job is to Find a Job—and Yourself
Manage Your Time—Don't Let It Manage You
MP3 Downloads of "From Fear to Success:  A Practical Public-speaking Guide" are available at Apple iTunes, Amazon, Rhapsody, Emusic, Nokia, Xbox Music, Spotify, Omnifone, Google Music Store, Rdio, Muve Music, Bloom.fm, Slacker Radio, MediaNet, 7digital, 24-7, Rumblefish, and Shazam "From Fear to Success" MP3 on CD Baby