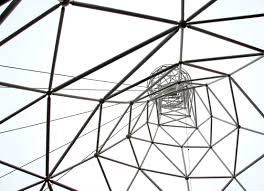 Brian Uzzi and Shannon Dunlap tell an introductory story in their study in the Harvard Business Review article, "How to Build a Network," about the well known Paul Revere as an historic figure in America. They then ask the question about the reader's familiarity with William Dawes. Apparently, he and Paul Revere rode from Boston on April 18, 1775, in separate directions with the same goal of letting everyone know about the beginning of the Revolutionary War. I say apparently because I had no idea who William Dawes was. The point the authors were making was how much more effective Paul Revere was in his networking ability.
Our society and culture have a great willingness to socially network through Facebook, LinkedIn, texting, and many other means. We have exponential links to good friends and colleagues, and are even willing to connect with many people we barely know—and in many cases people we don't know at all. However, social networking has evolved into its own culture and comfort level for people of all ages. When it comes to networking within your own company, I have found an uncomfortable hesitation among the employee base. We are willing to socially network with virtually millions, but we do not go beyond our own boss or our boss's boss when it could help our career immensely.
When discussing and presenting networking, I often ask how many are in mentor relationships. I usually get a decent response. When I ask the question, "How many of you have met with your mentor within the last month?" most hands go down. I think we feel the comfort of saying we have mentors, but many of these relationships quickly become inactive or dormant. We should maximize all mentor relationships as a networking springboard. Specifically, we should not only be gleaning advice and learning during these sessions, but we should always be asking questions, such as, "Who do you think I can meet with to learn about (fill in any subject here)?" and, "Do you think (fill in leader's name) knows who I am?" If you have a mentor, make it an active relationship and use it to build your network. Why can't we use the same tenacity for professional networking that we might with social networking?
I am not naïve enough to think that company employees do not sit around the water coolers and conference tables talking about people. Much of this conversation is comparing one person to another. Whether the judgments are performance-based, potential-based, or skills-based, these conversations are happening daily all around us. This comment is not to make you paranoid about interacting with others or about being yourself. The comment is to make you realize that each day presents an opportunity for you to promote yourself in the eyes of the people making decisions. It does not mean doing cartwheels up and down the aisles to get someone's attention, but it should cause you to realize that you have a professional obligation to represent the company well, and also present yourself in a way in which you can be recognized and grow. First impressions are lasting. Lasting impressions may be all someone has when your name comes up in a conversation. The key message is to take a proactive approach to building your network and making others aware of what you have to offer.
During one of my mid-year conversations, my manager told me about a conversation that had taken place around a conference table when names were being discussed for future positions. She asked me, "How many of the fifteen leaders around the table did you know?" I thought I did well when I said I knew about twelve of them. She said, "That leaves three leaders you don't know." She then asked, "Of the twelve people you do know, do you truly know them, do you know of them, or do you just know their names?" I said I truly knew maybe half of them. Therefore, my revised number was six out of fifteen people who could adequately make decisions about my future. She said I had work to do.
We continued the conversation. She reversed the questions and asked, "How many around the table know you well enough to speak intelligently about you and what you've accomplished?" The number was embarrassingly low. She emphasized a point I already knew: I had work to do. I instantly built time into my calendar to meet with a senior leader once a month. Every time I have done this, I ask who else I should talk to, and every time I seem to get at least three more names. My list is long, but the effort is worth it and has been extremely beneficial in my growth. I received more calls from senior leaders in the first year of doing this than I had in the previous nineteen years.
My boss shared this story because she was almost burned. Her mentor was in on one of those conversations about future moves and my boss's name came up. When her name was mentioned, her immediate manager said nothing. An extremely bright and talented individual was about to have her moment in the sun dismissed either because the manager did not like her, was in a bad mood, was intimidated by her own peers, did not hear the question, or simply just because. We can continue with the excuses all day long, but the point is that none of us can leave all of our eggs in our manager's basket, even if we have the highest regard for that manager. The mentor stepped in and sang her praises. Do you know what your manager would say about you if he or she had a chance? Are you sure? If you do not know that answer, or you are not sure, get to know the answer. There should be no surprises (good or bad). Communicate with your manager…often. What if your manager called out sick that day? Make sure he or she is talking with others about you, too. It is all right to ask this question if you have built a strong relationship.
You need to set the tone for yourself on these types of settings to significantly increase the control of your own career. Most people are not doing enough to network because they are unsure of the value or definition. Networking is not "kissing up," as some people like to put it. Networking is not even intentional job searching. Networking allows you to understand how to better maneuver through the complexity of the business and the culture by improving partnerships, building bridges, finding integration points, and sharing best practices. Additionally, networking is making you stronger in the eyes of the decision-makers and leaders. Unfortunately, all of this takes time and energy. I have found that people begin this trek only after they see a potential job opening arise. By this time, it is often too late.
When I started my first job in which I had no one reporting to me, I enjoyed the freedom of being on my own—until I realized that I had limited power to influence unless I networked and built partnerships. My job was the task force to assess employee attrition. I had no choice but to see the value of networking to achieve my goals to retain more people. I had to hit the circuit and speak to as many managers and frontline people as possible to ensure that I understood their opinions and feelings. Networking was beginning to get fun. There were points of views I would have never come up with on my own. I needed networking, and together with the management team, business partners, and frontline associates in other areas of the company, we were making a collective dent in reducing people voluntarily leaving our company.
So, after you come to the realization that networking is beneficial, the natural question is, "How do you start a conversation with someone you don't know? They're going to think I am crazy. How do I start?" The answer is simple. Be honest and straightforward. Explain what goal you want to accomplish in the meeting. The person you want to network with should understand if your goal is to learn a different part of the business, to meet someone new, to job shadow, or to job search. The reasons may vary, and all are good for your growth. The constant, however, is always coming back to building an exponentially expanding network—make sure this is clearly stated to the person with whom you are meeting. Networking, if done right, can and should work for you after the meeting has ended.
Two things made the difference for me when I first started networking. The first two people I spoke with told me to contact them in a few months to give them progress reports. I didn't believe them or think it was a real request. When that incredible but nagging boss of mine asked if I had followed up with them yet, I said that I had not. I called them both later that week and found out they had truly meant it. When I did it, one of them said, "You made my day," while the other said that he was excited about my progress and had already heard about some of my successes. The second thing that made a difference for me was when I thanked one of the people I networked with for his time and told him how much I had learned. He stopped me and said "thank you" to me for investing time with them. He told me that he got just as excited about meeting someone new and adding them to his contact list. In addition, he told me how excited he was to share his business story with others. One of my first network contacts said to this person, "You should talk to Tom at some point. I think he may have something to offer to you." He said, "I already did, and I hired him." I was not shopping for a job.
I now understand that the nature of one person talking to another is really one person talking to many others. It is funny how things work when you are proactive and assertive, and even push yourself outside your comfort level just a little bit. Dots quickly get connected and people in your network connect with people outside your network to become a part of it.
Thomas B. Dowd III's books available in softcover, eBook, and audiobook (From Fear to Success only):
Now What? The Ultimate Graduation Gift for Professional Success
Time Management Manifesto: Expert Strategies to Create an Effective Work/Life Balance
Displacement Day: When My Job was Looking for a Job…A Reference Guide to Finding Work
The Transformation of a Doubting Thomas: Growing from a Cynic to a Professional in the Corporate World
From Fear to Success: A Practical Public-speaking Guide received the Gold Medal at the 2013 Axiom Business Book Awards in Business Reference
The Unofficial Guide to Fatherhood
See "Products" for details on www.transformationtom.com.  Book, eBook, and audiobook (From Fear to Success only) purchase options are also available on Amazon- Please click the link to be re-directed: Amazon.com