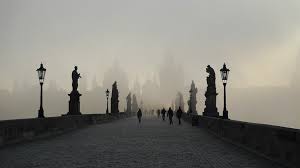 I was the type of person who bled the colors of my employer. After eighteen years, the financial institution I'd been working with was tak­en over by another company; there went that color. Similarly, I've had friends and family over the years who, in varying degrees, have defined themselves by their jobs. When meeting someone for the first time, they are often the type whose first question is, "What do you do?" The answer to that question generally revolves around employment. I've found with some people that the question is more than idle chitchat: their world revolves around their work identity. I'm not talking solely status, role, or compensation—I'm talking about the whole package of work identity. That means that when he or she loses a job, his or her whole world dis­solves—or at least that's the way he or she feels.
The question you must ask yourself in similar situations is: are you asking to be polite, are you starting a conversation, or are you truly defined only by the job that you do? Personally, I want to be proud of the company I work for, but I don't believe a job should define me—it should be a piece of me. I was fortunate enough among side business interests, volunteer work, and the overall broadening of my horizons in recent years, to truly no longer feel that what I did for work defined who I was. That mentality was profoundly helpful when I lost my job. As a result, the line in the opening speech, "I wasn't defined by my job. I defined my own life….I lost my job but found me," was easy to write.
I was trying to imagine if I would have had the same mentality even five years ago. I'm not sure. What I am sure of now is that my job is only one chapter in my life. I've never had an issue with putting my heart and soul into a job, so I don't feel like my loyalties for my employer will be at stake. My job is an important chapter for sure, but it's not my only chapter.
Thomas B. Dowd III's books available in softcover, eBook, and audiobook (From Fear to Success only):
Now What? The Ultimate Graduation Gift for Professional Success
Time Management Manifesto: Expert Strategies to Create an Effective Work/Life Balance
Displacement Day: When My Job was Looking for a Job…A Reference Guide to Finding Work
The Transformation of a Doubting Thomas: Growing from a Cynic to a Professional in the Corporate World
From Fear to Success: A Practical Public-speaking Guide received the Gold Medal at the 2013 Axiom Business Book Awards in Business Reference
The Unofficial Guide to Fatherhood
See "Products" for details on www.transformationtom.com.  Book , eBook, and audiobook (From Fear to Success only) purchase options are also available on Amazon- Please click the link to be re-directed: Amazon.com