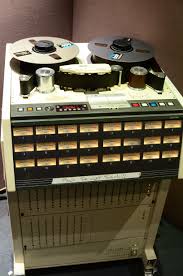 Be organized. You should track every move you make to help facilitate
the tactics needed to land the big job. Every job description you
apply for should go into a folder (paper or online depending on your
style), while every piece of contact information gathered via LinkedIn,
email, etc., should go into your contact repository. Beside it, include a
potential action to call, send an email, check out their webpage, or read
their LinkedIn profile, for example. You never know when you will use
it or need it. It's a good idea to create a tracking sheet that includes who
you contacted, the date of actions taken with the outcome, and follow-up
date with next steps. I liked to transfer my written notes to a central reference
location to keep everything in one place for summary purposes and
for efficiency with my next steps.
Job-seeking Tracking Example can have the following columns:
Contact Name Company Contact Made (email, phone) Date
Next Follow-Up
Date
Follow-up
Action
Comments
Thomas B. Dowd III's books available in softcover, eBook, and audiobook (From Fear to Success only):
Now What? The Ultimate Graduation Gift for Professional Success
Time Management Manifesto: Expert Strategies to Create an Effective Work/Life Balance
Displacement Day: When My Job was Looking for a Job…A Reference Guide to Finding Work
The Transformation of a Doubting Thomas: Growing from a Cynic to a Professional in the Corporate World
From Fear to Success: A Practical Public-speaking Guide received the Gold Medal at the 2013 Axiom Business Book Awards in Business Reference
The Unofficial Guide to Fatherhood
See "Products" for details on www.transformationtom.com.  Book and eBook purchase options are also available on Amazon- Please click the link to be re-directed: Amazon.com
MP3 Downloads of "From Fear to Success:  A Practical Public-speaking Guide" are available at Apple iTunes, Amazon, Rhapsody, Emusic, Nokia, Xbox Music, Spotify, Omnifone, Google Music Store, Rdio, Muve Music, Bloom.fm, Slacker Radio, MediaNet, 7digital, 24-7, Rumblefish, and Shazam "From Fear to Success" MP3 on CD Baby