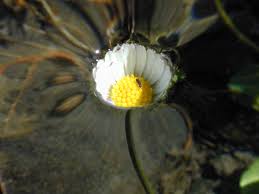 As an interviewer, I once sat back for twenty minutes and waited for
a candidate to finish answering the first question of the interview,
"Tell me a little bit about yourself professionally." The answer was rambling
and meandered all around with no particular end in sight. I could
have stopped him, but part of the interview was to determine how effectively
an individual could communicate with others. When in an interview,
it's important to provide an answer that has context to the question,
supported with a strong example, than a quick wrap up and conclusion.
Rambling creates questions in the interviewer's mind about your overall
communication style, skills, and ability. You obviously don't want oneword
responses, but you do want to use solid and supporting examples
using an economy of words.
As I teach in From Fear to Success: A Practical Public-speaking Guide,
there can never be too much practice and preparation, whether you are
doing mock interviews or practicing in front of a mirror using any one
of the thousands of "typical" interview questions you can find on the
Internet. It's not about memorization—it's about using an economy of
words that hits the interviewer between the eyes with an unforgettable
impact. Pull out a list of ten to twenty questions, write out your answers,
and practice speaking them. The self-assessment on whether you are babbling
or hitting the mark can make a huge difference in being invited
back for more interviews, or even offered the job.
Thomas B. Dowd III's books available in softcover, eBook, and audiobook (From Fear to Success only):
Now What? The Ultimate Graduation Gift for Professional Success
Time Management Manifesto: Expert Strategies to Create an Effective Work/Life Balance
Displacement Day: When My Job was Looking for a Job…A Reference Guide to Finding Work
The Transformation of a Doubting Thomas: Growing from a Cynic to a Professional in the Corporate World
From Fear to Success: A Practical Public-speaking Guide received the Gold Medal at the 2013 Axiom Business Book Awards in Business Reference
The Unofficial Guide to Fatherhood
See "Products" for details on www.transformationtom.com.  Book and eBook purchase options are also available on Amazon- Please click the link to be re-directed: Amazon.com