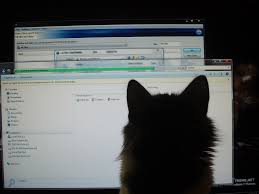 My personality leans toward being more serious than funny. I have
my moments, but I have to work hard to get some laughs. I have concluded
that I will never be a stand-up comedian, but I have had more
fun with myself, and the audience, once I stopped putting so much
effort into being funny. I found all I had to do was remember to just
look around me. We are surrounded by humor.
Self-deprecating humor is always a winner and usually won't offend
the audience. It can be fun to go back and remember funny and embarrassing
stories from your childhood, from school, or from work. You
may even begin to chuckle when you unleash the repressed memories.
How many times have you sat around the dinner table and rehashed
humorous stories with family and friends? After dinner, jot down
some notes to help you remember, and throw them in that folder or
file.
Look around you. Have you ever passed a sign that made you laugh?
I have learned that humor isn't all about one-liners or long, drawn-out
stories. The simple stories can get a great reaction. For example, my
wife was driving down the road when my fourteen-year-old daughter,
at the time, asked her about an old building they had just passed. My
wife said that it was an old topless bar. This is the part in the story
where people start getting very concerned about appropriateness. You
can relax. My daughter asked, "What did they do when it rained?" We
are surrounded with funny life moments.
Thomas B. Dowd III's books available in softcover, eBook, and audiobook (From Fear to Success only):
Now What? The Ultimate Graduation Gift for Professional Success
Time Management Manifesto: Expert Strategies to Create an Effective Work/Life Balance
Displacement Day: When My Job was Looking for a Job…A Reference Guide to Finding Work
The Transformation of a Doubting Thomas: Growing from a Cynic to a Professional in the Corporate World
From Fear to Success: A Practical Public-speaking Guide received the Gold Medal at the 2013 Axiom Business Book Awards in Business Reference
The Unofficial Guide to Fatherhood
See "Products" for details on www.transformationtom.com.  Book, eBook, and audiobook (From Fear to Success only) purchase options are also available on Amazon- Please click the link to be re-directed: Amazon.com