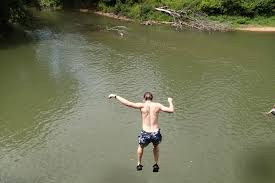 Ever hear a presentation start with, "How's everyone doing today?"
or another generic opening? How about when a significant amount of
time is spent listing out things that will be discussed during the event?
Have you ever watched the painful beginnings of a presentation when
a generic introduction droned on and on? The audience warm-up, in
some cases, may become a cool-down where you lose them before you
even begin the foundation of your presentation.
Ed Tate, in a presentation at the District 45 2010 Fall Conference
talked about jumping immediately into the presentation content. If
you had an effective introduction given about you (I hope you wrote
it yourself), you should jump right away into the substance, since you
should already be set up. The audience is there for the presentation
messages, not the generic introductions. Since I started jumping right
in, I have found audiences to be more engaged earlier in the presentation
because I grabbed their attention from the beginning. A strong
introduction is important, and stating what material you will be discussing
is important, but the key is to keep the introductions concise
and meaningful, and integrate the agenda after the audience is fully
engaged.
Thomas B. Dowd III's books available in softcover, eBook, and audiobook (From Fear to Success only):
Now What? The Ultimate Graduation Gift for Professional Success
Time Management Manifesto: Expert Strategies to Create an Effective Work/Life Balance
Displacement Day: When My Job was Looking for a Job…A Reference Guide to Finding Work
The Transformation of a Doubting Thomas: Growing from a Cynic to a Professional in the Corporate World
From Fear to Success: A Practical Public-speaking Guide received the Gold Medal at the 2013 Axiom Business Book Awards in Business Reference
The Unofficial Guide to Fatherhood
See "Products" for details on www.transformationtom.com.  Book , eBook, and audiobook (From Fear to Success only) purchase options are also available on Amazon- Please click the link to be re-directed: Amazon.com