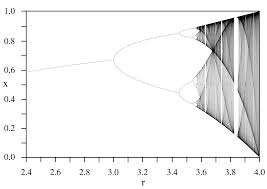 On the day I lost my job, I jumped on LinkedIn and asked for recommendations
from over 200 connections (see sample below). The
first one I received back within minutes was from an old boss with whom
I hadn't always seen eye to eye. We never found the formula to work well
together, but what did I have to lose by asking? The recommendation was
well thought out and was a positive account of our time together. He also
added a note inviting us to get together if I needed anything else to help
in the process. The exercise of looking for recommendations with nothing
to lose was a great early lesson in testing the unpredictability of assumptions
I made about my own network—something I talk more about in
the next section, "Make No Assumptions." "Testing the Predictability of
Your Network" will also give you a way to gauge what people will say if
contacted as a reference.
Sample LinkedIn recommendation request:
Dear (Name),
I'm sending this to individuals I've recently (choose a relevant topic:
worked with, coached, mentored, etc.). In light of the recent announcement
of my job being eliminated from (Company A) due to budget cuts,
I'm asking for recommendations to add to my LinkedIn profile in order
to continue building my brand and credibility. If you have any questions,
please let me know.
Thanks in advance for helping me out. -Thomas B. Dowd III
Thomas B. Dowd III's books available in softcover, eBook, and audiobook (From Fear to Success only):
Now What? The Ultimate Graduation Gift for Professional Success
Time Management Manifesto: Expert Strategies to Create an Effective Work/Life Balance
Displacement Day: When My Job was Looking for a Job…A Reference Guide to Finding Work
The Transformation of a Doubting Thomas: Growing from a Cynic to a Professional in the Corporate World
From Fear to Success: A Practical Public-speaking Guide received the Gold Medal at the 2013 Axiom Business Book Awards in Business Reference
The Unofficial Guide to Fatherhood
See "Products" for details on www.transformationtom.com.  Book , eBook, and audiobook (From Fear to Success only) purchase options are also available on Amazon- Please click the link to be re-directed: Amazon.com