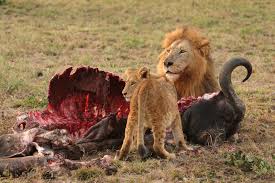 Maybe the word predator is a little strong. I don't consider myself a
full-blown sales and marketing person, so maybe I am a little more
sensitive to this type of business. Immediately after I lost my job, some
of the quickest responses I received from people with opportunities were
from individuals involved in sales and marketing positions. Many were
heavily commission-based with a bonus when they signed on new people.
I remember years ago when a close friend of mine tried to get me involved
in selling water purifiers. We agreed I would support him and go to one
meeting; if I didn't like it, we would stop talking about it. I attended one
meeting and instantly knew it wasn't for me. It was a business that worked
well for him and taught him skills that would make him an eventual giant
in the sales world. I knew it didn't match my skills or desires, but it was
my first experience with multi-level marketing.
There are people with sales and marketing experience who would be
perfect candidates for this type of position—people with an entrepreneurial
spirit of independence who enjoy the adrenaline rush of knowing
their success is purely contingent on the next sale. The number of instant
responses I had from people in this type of field who were instantly on
my calendar was amazing. Staying true to my mantra of casting a broad
net, I listened objectively and asked enough questions to get a good feel
for what was being offered. As I've mentioned before, it is important to
stay open to all opportunities. I am being a little tongue-and-cheek with
the chapter title, because I was doing something similar in trying to sell
and market myself to others.
One of the key teachings was to be assertive enough to say "Thanks,
but no thanks" if I was no longer interested. I found that persistency is a
common trait in successful sales and marketing people. When I was pursuing
jobs, I appreciated when someone said to me that they needed more
time to think about it, or in some cases, that my follow-up in some cases
was too much. Most professionals get it and will move along. I connected
with many great people in what I found to be called the "level marketing"
field, and respect the amount of time and effort it takes to really make it
in that field. I also learned about persistency, assertiveness, and the drive
to develop strong personal relationships in my own job search. Every connection
can be a learning moment.
Thomas B. Dowd III's books available in softcover, eBook, and audiobook (From Fear to Success only):
Now What? The Ultimate Graduation Gift for Professional Success
Time Management Manifesto: Expert Strategies to Create an Effective Work/Life Balance
Displacement Day: When My Job was Looking for a Job…A Reference Guide to Finding Work
The Transformation of a Doubting Thomas: Growing from a Cynic to a Professional in the Corporate World
From Fear to Success: A Practical Public-speaking Guide received the Gold Medal at the 2013 Axiom Business Book Awards in Business Reference
The Unofficial Guide to Fatherhood
See "Products" for details on www.transformationtom.com.  Book and eBook purchase options are also available on Amazon- Please click the link to be re-directed: Amazon.com