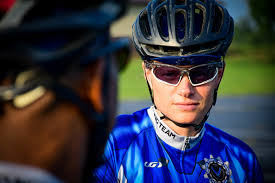 Can you visualize your own success? Do you believe—I mean truly believe—that the audience wants to hear your message? If there are people in the audience, than the answer to that question is yes. You must believe the audience is there for you. They want you to succeed or they wouldn't be there. Dale Carnegie once said, "You can conquer almost any fear if you will only make up your mind to do so. For remember, fear doesn't exist anywhere except in the mind." Have you ever seen world-class athletes close their eyes and run through their performance in their minds? As mentioned in the "Tame the Beast" section of this book, if you've ever watched the Winter Olympics, you may remember camera shots of the skiers visualizing the course. You can see their head, body, and hands in the appropriate position as if they were actually on the slopes already. You can do the same thing with a speech.
My wise wife once told me to never ask a question you don't want the answer to, such as, "Do you think that woman is pretty?" In one of my first district-level Toastmasters competitions, I must have been thinking of the early Olympics, where only amateurs competed. I overheard a couple of conversations and was surprised to hear that some of the competitors were professional speakers. I began to ask them about it while we were milling about before the big contest. I instantly convinced myself that I couldn't compete at this level against these professional speakers. I was done before I started because I didn't believe in my own success.
Additional mental preparation includes knowing who your audience is and who you are talking to. Are they a supportive Toastmasters audience where it is ingrained to applaud loudly? Have you done your due diligence to have a better idea of what you are walking into? Knowing who the audience is and what they may expect should help in your preparation, thus easing your fear and anxiety. The unknown is what often causes much of the angst. Reduce the unknown and you will build up your confidence level.
Finally, there is no right or wrong way to mentally prepare. As much as the many so-called experts opine about preferred styles and personalities, there are multiple ways to get our mental faculties ready for the big presentation. The fact that you are willing (although your mind may be saying otherwise) should tell you that you are well on your way. You may even find that once you pass the threshold of your peak fear, you actually enjoy your time in front of the audience.
Thomas B. Dowd III's books available in softcover, eBook, and audiobook (From Fear to Success only):
Down the Chute: A Toboggan Tale (children's book)
Now What? The Ultimate Graduation Gift for Professional Success
Time Management Manifesto: Expert Strategies to Create an Effective Work/Life Balance
Displacement Day: When My Job was Looking for a Job…A Reference Guide to Finding Work
The Transformation of a Doubting Thomas: Growing from a Cynic to a Professional in the Corporate World
From Fear to Success: A Practical Public-speaking Guide received the Gold Medal at the 2013 Axiom Business Book Awards in Business Reference
The Unofficial Guide to Fatherhood
See "Products" for details on www.transformationtom.com.  Book and eBook purchase options are also available on Amazon- Please click the link to be re-directed: Amazon.com