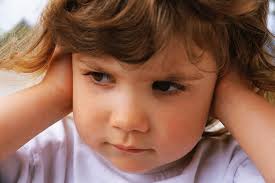 Everywhere we look, people have headsets in their ears listening to music while the world goes on around them. I've seen people blindly walk into street poles as they are texting. We multitask more than we want and our attention span gets spread to the limit. We have side conversations with people in the room while a conference call is going on, check messages, or make a call in the middle of a conversation with someone. One of the more difficult things I've tried to learn is effective listening. I have to make a concerted effort to try to give my undivided attention to one person at a time. I have to emphasize that the operative word is try. This lesson is a constant work in progress. There are too many opportunities to pull my attention and focus somewhere else.
Effective listening is at risk of being a lost skill. I have found, however, that most successful decision makers and leaders have this rare ability to listen effectively. The ability to focus on one person at a time and truly hear what they have to say allows the whole story to be heard, and builds the relationship for more productive conversations in the future. Listening also builds trust and respect. Think of the person who is always interrupting you and speaking over you. I often found (all right, present tense: "find"—this is still a work in progress) myself doing this. I never had any intention to be rude, but had ideas swimming in my head that needed to be blurted out before they were forgotten or became irrelevant. Maybe I was attempting to be the smartest person in the room, trying to gain attention from my managers, or just wanted to be heard. When this happened,
I was causing frustration and disruption to any real conversation, since the discussions were more one-sided then they needed to be. I had to force myself to listen and not speak. I thought I solved it by taking notes while someone else was speaking. However, I found that the notes started to dominate my own thoughts. I was still selfish in my approach to the conversation. I was silently interrupting someone's thoughts because, in reality, I wasn't truly hearing what they were saying.
Many instances of speaking over people are caused by our need to share our next thought with the person we are talking to, regardless of what they are saying. That is really not a productive conversation. I knew I was making progress when I entered the 2009 Fall Toastmasters International Speech Evaluation Contest. The goal of the contest is for all contestants to listen to the same "test" speech. The contestants can take notes during the speech and for five minutes immediately following, must organize and formulate their thoughts. The contestants then give a two to three minute overview "speech" of the key points they want emphasized for the "test" speaker and audience. I ended up finishing in second place in District 45, which includes over 100 clubs. I was using a critical ear, and more importantly, it was making a difference in my professional career.
I found significant improvement in my ability to have productive conversations and build more effective relationships when I put down my pen and simply listened to what someone said. I found there was a more open and fluid dialogue, and this generated more ideas and satisfaction on the part of the other person. Others involved in the conversations started to contribute or at least felt the openness to contributing when they had something important to say. I found greater success personally and more productive teamwork simply by truly listening and not worrying about formulating my next thought.
True listening was a career-altering discovery for me. I still feel the pull, at times, to multitask or gather my next thought. However, the pull gets easier as I continue to practice this skill. The practice has taught me to be a more effective communicator all around because I am now more engaged in the conversation since I am invited to ask open questions and clarify and confirm points. It is amazing the great things others have to say when I just started paying attention.
Thomas B. Dowd III's books available in softcover, eBook, and audiobook (From Fear to Success only):
Now What? The Ultimate Graduation Gift for Professional Success
Time Management Manifesto: Expert Strategies to Create an Effective Work/Life Balance
Displacement Day: When My Job was Looking for a Job…A Reference Guide to Finding Work
The Transformation of a Doubting Thomas: Growing from a Cynic to a Professional in the Corporate World
From Fear to Success: A Practical Public-speaking Guide received the Gold Medal at the 2013 Axiom Business Book Awards in Business Reference
The Unofficial Guide to Fatherhood
See "Products" for details on www.transformationtom.com.  Book and eBook purchase options are also available on Amazon- Please click the link to be re-directed: Amazon.com
MP3 Downloads of "From Fear to Success:  A Practical Public-speaking Guide" are available at Apple iTunes, Amazon, Rhapsody, Emusic, Nokia, Xbox Music, Spotify, Omnifone, Google Music Store, Rdio, Muve Music, Bloom.fm, Slacker Radio, MediaNet, 7digital, 24-7, Rumblefish, and Shazam "From Fear to Success" MP3 on CD Baby