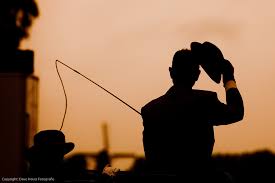 The concept of time is manmade, yet as the centuries passed, the lone town church bell that marked the end of another work day somehow became the need to manage every second of every day. As a result, we have blurred the lines between work and life. We have a choice every day in what to do with the twenty-four hours that are staring us in the face. I've been anal retentive and a consummate time management teacher—and student—for many years. Yet, I don't wear a watch. No, I don't use sun-dials, but we are surrounded by devices that tell us the time. It's on cell phones, computers,
and even in my small New England church bell tower, which chimes every hour.
To me, time is the present, not a device. We can't live in the past, we are only in this very moment, and we can make the future better by managing our present effectively. Time management is all mental. It's about commitment, routine, flexibility, adjustment, and planning. I gave a person I mentor specific instructions to do something to develop herself. She agreed it was reasonable, and committed to doing it. She didn't do it. Her exact words were, "I didn't do it because I didn't have time." That's too bad. It doesn't hurt me, but it also doesn't develop her. I can't force her to do it, but she couldn't commit to finding herself thirty minutes a month for her own growth. We create our own self-limitations. We say we'll do tomorrow what we really want to do today.
It's time to take back your work day. Today is about self-reflection in order to understand what else you need to control your work day. This comes from understanding what's holding you back, thinking it through, having the right conversations, and taking action to improve. Time management is a requirement for all levels in an organization. If you think you don't have enough time to invest in improving your own time management, think again. There are only twenty-four hours in the day. They should not all be devoted to work, but if you don't manage the work piece, you can't balance the personal piece. Start immediately.
In time management terms, that's now.
Thomas B. Dowd III's books available in softcover, eBook, and audiobook (From Fear to Success only):
Down the Chute: A Toboggan Tale (children's book)
Now What? The Ultimate Graduation Gift for Professional Success
Time Management Manifesto: Expert Strategies to Create an Effective Work/Life Balance
Displacement Day: When My Job was Looking for a Job…A Reference Guide to Finding Work
The Transformation of a Doubting Thomas: Growing from a Cynic to a Professional in the Corporate World
From Fear to Success: A Practical Public-speaking Guide received the Gold Medal at the 2013 Axiom Business Book Awards in Business Reference
The Unofficial Guide to Fatherhood
See "Products" for details on www.transformationtom.com.  Book and eBook purchase options are also available on Amazon- Please click the link to be re-directed: Amazon.com