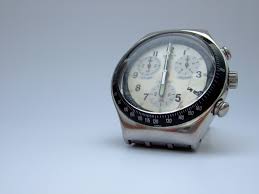 The first time I can remember being called anal retentive, I debated
whether it was a good thing or a bad thing. According
to Memidex/WordNet Dictionary/Thesaurus, it is a person,
"who pays such attention to detail that the obsession becomes an annoyance
to others, potentially to the detriment of the anal-retentive
person. The term derives from Freudian psychoanalysis." I guess a description
using words like psychoanalysis and obsession can't always
be seen as good, but the term grew on me. The reference to anal retentive
was typically about making sure things got done. Nowhere in
the description does it mention the words time, organization, or time
management. Yet, when people say they don't have time, they are really
saying they didn't get done everything they wanted to get done. Now
is the time to do everything you want to do. This book may not create
obsessive anal-retentive monsters, but it will create methodologies to
help you pay attention to the right priorities.
Even at work when I was riding a rollercoaster of success that
included some interesting curves and downhill dives, I made the effort
to constantly hone my time management and organizational skills to
not only keep my nose above water, but to prove people wrong. When
I was demoted twice for being in the right place at the wrong time—
not being mature enough yet to manage the efforts of people—nobody
could say it wasn't because the work wasn't getting done. I ironically
found the maturity by sharing all of my mistakes with others!
I've taught versions of the time management information included
in this book for more than fifteen years. There are four points I want to
emphasize. First, the word secret is not found anywhere.
• There are no secrets to time management. Commitment, routine,
and a number of other factors will make you successful,
but there is no secret formula to time management. As you find
the balance that works for you, you will find success.
• Second, as attached as we may be to the latest and greatest technology
gadgets and applications that claim to make us more
efficient, they are only supporting tools to the process of time
management. In fact, many of them—including social media—
eat up large chunks of time before we even realize it. Your
ability to execute what you set out to do will not be magically
solved with a new smart phone.
• Third, your personal and professional lives are intertwined. You
may not think that you take your work home with you. You
may not even discuss it when you get home. However, you do
think about it. What do I have to do tomorrow? Was I supposed to
send that email? Did I ever get back to my boss? A dozen random
thoughts from your professional world worm their way into
the sanctity of your home life, regardless of how much you try
to keep them separate.
• Finally, for as long as I've shared my time management tips,
it has been rare that I've made significant changes to what
I'm teaching. It's not because I haven't evolved with time. I've
found that people over complicate the process, or find excuses
as opposed to solutions. Let's oversimplify, instead.
I sleep very well. Most nights, I sleep more than the recommended
eight hours. I am refreshed and ready for each day. I balance my fulltime
job with my other business, while still making it to my children's
piano recitals, field hockey games, school events, and so much more.
I mention this not to say, 'look how much I can jam into a day.' I
truly don't feel like I jam anything into my days. I simply prepare for
all of them ahead of time. I own my twenty-four hours each day—I
don't rent them. It's up to me to determine how they are used. I'm accountable.
I must make decisions each day based on my priorities and
account for unexpected time by thinking forward and being flexible.
If there is such thing as a traditional forty-hour work week, I'm confident
enough to be able to say that I do more in it than most people do
in fifty, sixty, and even seventy hours. It's time to work smarter—not
harder—and start taking back the twenty-four hours in your day to
actually get more done personally and professionally.
Thomas B. Dowd III's books available in softcover, eBook, and audiobook (From Fear to Success only):
Time Management Manifesto: Expert Strategies to Create an Effective Work/Life Balance
Displacement Day: When My Job was Looking for a Job…A Reference Guide to Finding Work
The Transformation of a Doubting Thomas: Growing from a Cynic to a Professional in the Corporate World
From Fear to Success: A Practical Public-speaking Guide received the Gold Medal at the 2013 Axiom Business Book Awards in Business Reference
The Unofficial Guide to Fatherhood
See "Products" for details on www.transformationtom.com.  Book and eBook purchase options are also available on Amazon- Please click the link to be re-directed: Amazon.com
Do you know about Avanoo.com?  Two-to-three minute eLearning programs that can change your life.
When Your Job is to Find a Job—and Yourself
Manage Your Time—Don't Let It Manage You
MP3 Downloads of "From Fear to Success:  A Practical Public-speaking Guide" are available at Apple iTunes, Amazon, Rhapsody, Emusic, Nokia, Xbox Music, Spotify, Omnifone, Google Music Store, Rdio, Muve Music, Bloom.fm, Slacker Radio, MediaNet, 7digital, 24-7, Rumblefish, and Shazam "From Fear to Success" MP3 on CD Baby