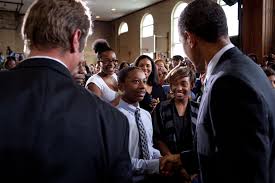 If you got on an elevator and only had two floors to impress the CEO
with who you are and what you've accomplished, could you do it?
Before you think this is hypothetical, let me tell you the story of a former
colleague who actually had this happen. We both were in town for a business
meeting and were working out in the hotel fitness center early in the
morning. We also saw my former company's CEO working out every day
that week, but we had no interaction. I had an early flight Friday morning,
but my friend went to work out again. When he was done exercising,
he was just walking onto the elevator when the CEO stuck his hand in to
keep the doors open so he could enter.
An interview is a similar situation when you're under pressure and
only have a finite amount of time to influence and impact the conversation.
If someone says, "Tell me about yourself professionally," are you
ready? Will your answer take two minutes? Ten? Fifteen? Can you adapt
it to meet the needs of the interviewer or person with whom you're networking,
so that your past translates into solving that specific company's
business challenges? An elevator speech hits the high notes both personally
and professionally. How much you incorporate in relating your personal
answer depends on the circumstances and the person with whom
you're speaking. However, on the professional front, your elevator speech
should be a clearly laid out map relating to your recent work, your key
accomplishments, and your future goals. I recommend writing out a
two-minute version and a five-to-ten minute version, and then know
both versions inside and out. Be careful to remember that this is not a
script; you can deviate as needed. The pitch should be a base to begin a
confident discussion. Having a foundation will allow you to modify your
elevator speech as needed. If you don't know yourself inside and out, then
who will? More importantly, it goes beyond just knowing—you must be
able to clearly articulate it. If you can't confidently tell your own story,
what kind of impression are you leaving?
Thomas B. Dowd III's books available in softcover, eBook, and audiobook (From Fear to Success only):
Now What? The Ultimate Graduation Gift for Professional Success
Time Management Manifesto: Expert Strategies to Create an Effective Work/Life Balance
Displacement Day: When My Job was Looking for a Job…A Reference Guide to Finding Work
The Transformation of a Doubting Thomas: Growing from a Cynic to a Professional in the Corporate World
From Fear to Success: A Practical Public-speaking Guide received the Gold Medal at the 2013 Axiom Business Book Awards in Business Reference
The Unofficial Guide to Fatherhood
See "Products" for details on www.transformationtom.com.  Book, eBook, and audiobook (From Fear to Success only) purchase options are also available on Amazon- Please click the link to be re-directed: Amazon.com